BET: Less News, More Chain Snatching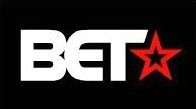 Why waste time watching a hit 'reality' show like NBC's
The Apprentice
when you can create your own rip-off? That's what programmers at
BET
have decided.
For the first time in it's 25 year history, the cable net is developing
an ambitious slate of original programming
. But it may come at a high cost: sources say the network's lone remaining news program will quietly fade into oblivion to make way for more the slew of reality-based programming.
The plans are to debut an original series each quarter and the first show is scheduled to premiere next week.
Blowin' Up! Fatty Koo
is a joint production with Sony Music that will follow the grooming of a new band signed to the label. Sounds original, right?
Wrong. If you like the idea of seeing a the latest reincarnation of
Da Band/Making the Band/The Road to Stardom
... you'll love BET's concept for yet another
Apprentice
knock-off,
The Ultimate Hustler
. The
non-Mark Burnett produced
series stars that ultimate hustla himself
Damon Dash
as the poor man's Donald Trump.
Dash will test the business savvy
of would-be moguls. The gimmick here: no roses, no cute roller-bags ... but each contestant is given a Roc-A-Fella gold chain. Here's where it gets really interesting: in the show's signature moment, instead of saying "you're fired" to the losers, Dash will snatch the chain off their neck.
Exactly.
Expect to see more bling-bling on the former black-owned cable channel. One project in development includes a celebrity-studded domin competition where iced-out contestants ante up their "bling" rather than money. Thankfully the winnings will go toward charity rather than Kimora Lee Simmons.
Recently the 'net has focused its programming budget on syndicated fare such as UPN's
Girlfriends
or award shows. But the station was encouraged by the success of reality series
College Hill
(Thursdays 2100 et/pt), currently in its second primetime season. It's probably the strongest original programming that the network has offered in addition to its afternoon ratings juggernaut
106th and Park
. One of the better new shows is
Style
(Tuesdays and Thursdays 1930 et), a lifestyle and entertainment venture.
You'll recall in 2002, BET execs were criticized for funding syndicated acquisitions by eliminating 12% of its workforce and cancelling two of its three regular news programs.
BET Set to Make Originals: THR