Soundbytes: LL's Caress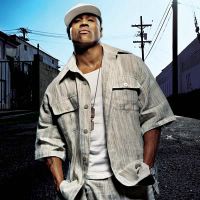 The life of a freelance television producer is a sad and lonely one. Only working several days a week, grueling chores like field producing shoots with obscenely gorgeous models, editing video in oppressively air conditioned suites...and watching lots of television. Especially at home. There's significant down time which you can use for
watching soaps
research while awaiting important phone calls about work.
Such was my dreary life on Wednesday. During the middle of
watching Days of Our Lives
my daily research, one minute Marlena is plotting her escape and then BAM! obscenely gorgeous and uber-talented
LL Cool J
walks into frame. What happened here?
A new :30 televsion spot for
Caress
, the line of women's body washes and bars.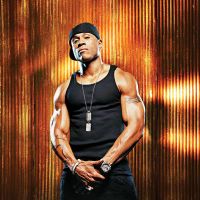 As usual, James is looking hot ta def. So are the two babes with glowing skin who arrive at a NYC club to long lines and velvet ropes. A stretch limo arrives, and LL steps on to the red carpet. The two women jump on his arm (sigh), bypass the crowds and paparazzi and head straight through the VIP entrance into the club. Once inside, the women take off into the club, leaving their stunned celebrity escort behind.
The spot is titled "Limo", and is accompanied by the hit
Headsprung.
I'm lovin' it. It's fast, the colors are radiant and it has a surprise ending.
The ad was created by J. Walter Thompson/New York and can also be viewed at the
Caress
website.